Welcome to the Official Home Page
for Blind Cat Rescue
& Sanctuary, Inc
We are a lifetime cat care sanctuary located in
St. Pauls, North Carolina (USA). In 2005, we
built our first building as a safe place for blind
cats who were deemed not adoptable by regular
shelters and who were going to be euthanized
just because they were blind. In 2011, we built
a second shelter to provide a safe place for
Leukemia positive (FELV+) and Feline
Immunodeficiency Virus (FIV+) cats who
otherwise would have been killed just because
they tested positive for those viruses. We are
a registered non-profit 501©3 in the state of
North Carolina. Our tax identification number
is 20-3410498. Your donations are tax-deductible,
encrypted, and safe.
You may donate to our life saving work using
Mastercard, Visa or Paypal. Please help us
change lives of blind, FIV+ and FELV+ cats.
Please click the donate button NOW to hel
p.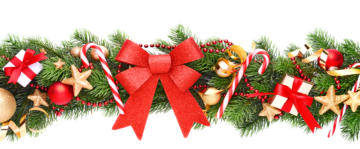 It's that time of the year again and we are
pleased to announce the kick off of our 2017
Christmas Tree lighting! If you have some one
that has everything, this is the perfect gift!
It is also the perfect place for donations in memory
of those that are in your hearts during this holiday
season but no longer on this earth.
Here is how it works:
We have our virtual tree that needs to be trimmed.
We have lights and gifts to make the tree beautiful
and a different dollar donations will let you trim the
tree.
For all gift donations of $10. or more, a gift card will
be sent to the recipient via e-mail or postal mail if you
will provide us their contact information. We will
also post your message below the tree.
Please type
your message in the note to seller box
when making
the donation or email alana@blindcatrescue.com
Simply choose if you would like to donate lights or
gifts, put it in the cart and put your message in the
note box, and check out. You may use Mastercard,
Visa or Paypal.
If you would like to mail a donation, please let us
know if you would like gifts or lights, what message
you want under the tree and mail a check to:
Blind Cat Rescue,
3101 E Great Marsh Church Rd
St Pauls, NC 28384 USA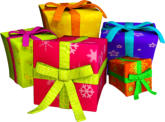 Merry Christmas my darling daughter,
I love you very much!
Blind Cat Rescue is a registered Trademark.
You may not use our name in any capacity with
out our expressed written permission.
Copyright 2017 Blind Cat Rescue.
All Rights Reserved,
Privacy Policy & Terms of Use.
Does your company Match Donations?
Check
HERE
to find out
Become a monthly sustainer - make a monthly
donation Click HERE
With thanks to BCR staff, volunteers and
supporters! Love, Chris G
In memory of Stormie, Smokie, Raven
and Dominoe. Gone too soon
Wishing All Beings Peace, Love &
A Very Merry Christmas
Dedicated to Wifi - Love Mandy!
Wishing all the BCR staff a Happy Christmas and a
Happy 2018. Thanking you for the amazing care you
show to every single fur baby at BCR. Love from Vicky
and the 2 furry monsters Yogi and Bear in
the UK Not forgetting Purdyx
With thanks to BCR staff, volunteers and supporters!
Love, Chris G
Fredju -- we miss you so much!!! Love you!
In loving Memory of my sweet baby Cheetah, Baby Girl
Emma, My boyfriend Fred, and my little brat Pepper
In Loving Memory of all the BCR kitty's that have taken
a piece of my heart to the Rainbow Bridge
In memory of Mr. Stubbs
In Loving Memory of my Bandit, CaboWabo and
Domino at the Rainbow Bridge.
Thank you BCR for all the love you give to each of
your babies and for all you do for other animals.
Thank you to all you wonderful people who help the cats!
In memory of Mattie and Venti who both crossed the
Rainbow Bridge this past year. We miss you!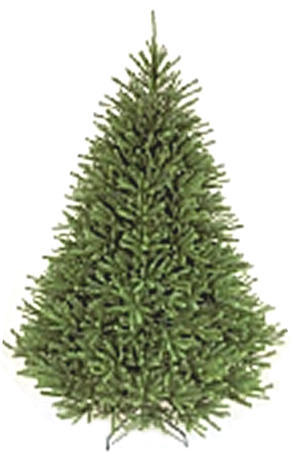 In Honor and memory of Uncle Vern
In memory of our husband and father, Robet E. McNany
who loved our pet cats. Love Rita & Lisa
Merry Christmas to mom, Dad, Richard and Ashes.
Love Bob!
For Puddy, Squeaky and Kolo, shining in my heart
forever XXX
Merry Christmas from Jackie F-B!
Merry Christmas from Chris!
Merry Christmas from Erika!
Merry Christmas from Shirley!
Merry Christmas from Carol!
Merry Christmas from Judith!
Merry Christmas from Roger!
Merry Christmas from Ruth!
Merry Christmas from Sue!
Merry Christmas from Linda!
Merry Christmas from Karen!
In loving memory of my father Lorane, my Aunt Margie,
and my cats Ariadne and Antigone
In loving memory of Giuliettina, Romeo and Gabriel
In memory of my blind Lily kitty
Merry Christmas and Happy Holidays from Laura
and Pooh Bear.