Welcome to the official web page for
Blind Cat Rescue & Sanctuary, Inc.
We are a lifetime cat care sanctuary located in St. Pauls,
North Carolina (USA). In 2005, we built our first building
as a safe place for blind cats who were deemed not adoptable
by regular shelters and who were going to be euthanized
just because they were blind. In 2011, we built a second
shelter to provide a safe place for Leukemia positive (FELV+)
and Feline Immunodeficiency Virus (FIV+) cats who otherwise
would have been killed just because they tested positive for
those viruses. We are a registered non-profit 501©3 in the
state of North Carolina. Our tax identification number is
20-3410498. Your donations are tax-deductible, encrypted,
and safe.
You may donate to our life saving work using Mastercard,
Visa or Paypal. Please help us change lives of blind, FIV+
and FELV+ cats. Please click the donate button NOW to help.
Set up a MONTHLY donation HERE
If your cat has become blind or you are thinking
of adopting a blind cat, please read our
ABOUT US page, which gives information
about living with blind cats.
It's that time of the year again and we are pleased to announce the
kick off of our 2015 Christmas Tree lighting! If you have some one
that has everything, this is the perfect gift! It is also the perfect place
for donations in memory of those that are in your hearts during this
holiday season but no longer on this earth.
Here is how it works:
We have our virtual tree that needs to be trimmed.
We have lights and gifts to make the tree beautiful
and a different dollar donations will let you trim the
tree.
For all gift donations of $10. or more, a gift card will
be sent to the recipient via e-mail or postal mail if you
will provide us their contact information. We will also
post your message below the tree. Please type your
message in the note box when making the donation or
email alana@blindcatrescue.com
Simply choose if you would like to donate lights or
gifts, put it in the cart and put your message in the note
box, and check out. You may use Mastercard, Visa or
Paypal.
If you would like to mail a donation, please let us know
if you would like gifts or lights, what message you want
under the tree and mail a check to:
Blind Cat Rescue,
3101 E Great Marsh Church Rd
St Pauls, NC 28384 USA
Star Treetop - only 1
$500.00
Merry Christmas to my darling daughter
Stephanie, I love you very much!
Please sign up for our newsletter. It comes out
once a week. Gives you an update about activities
at the shelter, updates on the cats, videos and more.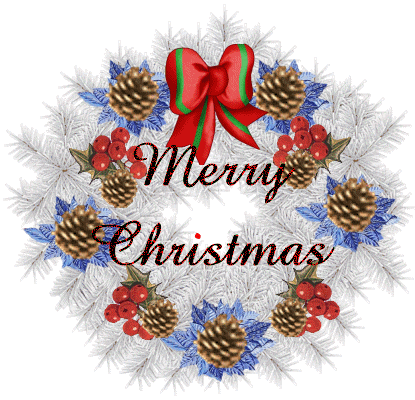 Happy Birthday Barbara!! - Lynn
bought the tree topper in your honor!!


Merry Christmas, Richard & Ashes
Julie, Merry Christmas. Love you!
Wishing a very Merry Xmas to Alana and all
the wonderful people who make Blind Cat
the amazing place it is! A Xmas Meow from
Toxic, D'Argo & Gracie in Montreal.
The quality of mercy is not strained; it droppeth
as the gentle rain from heaven Upon the place
beneath..Love from David & Carrie
In memory of Cheetah who was initially known as
Gingerbread of the Christmas litter. We think of
you everyday. Almost a year has past since we met
you and even though you are gone, you will always
be with us. Love, Jim and Ronda Bain
In memory of my furkids.. Hobbes, Brandy & Data
To all the cats who are waiting for love.
Sending special Christmas Wishes to everyone
at BCR. Thank you for all you for the cats ...
you guys are truly awesome! Love Vicky
and Purdy in the UK
Happy holidays to all the BCR staff and residents
from Ginny & Glen
In memory of your Rayne & Jimmy and of all the cats I
have known and loved. Until I'm with them in the Spirit
World, I send thoughts and love from earth. Marcia
Merry Christmas Alana & crew and all the
wonderful Fur-babies! With Love, John & Danna
and our Fur-Family of 20 felines.

To Mia my darling FIP angel and my beautiful
burmese girl Satti my fur daughter for almost 20
years. Miss U both so much XX
In memory of Bucky Carr and in honor of my girl Izzy,
God Bless and Merry Christmas to all, feline & human,
At BCR - Debra C
.
Merry Christmas from Linda
In honor of our furbaby Blaze who passed away August
2014.
With love from a kindred spirit, seeing impaired
dog friend .. Shuck
Thank you Alana and volunteers for all you do each and
every day for the cats.
In loving memory of my little FELV+ buddy, Jack.
You were one great cat, who left this world way
too early.
In memory of our sweet furbaby Blaze, who passed away
in August 2014 at age 16. We miss him so much!!
In memory of our sweet Willow whom we
unexpectedly lost 1 year ago today. We love and
miss her more each day. She will live in our hearts
forever. Love Mommy & Daddy
To the kitties past and present in my life, and the many
in need of help, care and home; I love you all. Not only
at the holidays but always. May the bright Christmas
star shine down upon you with its blessings! Merry
Christmas, Happy New Year. Love Mike
A light for each of my departed furkids; Missy
(the 1st) Pourquoi (Daddy's girl) Aurora (soul mate),
Erythia (beautiful girl), Aranrhod (1st lost to illness)
Rhiannon (broke my heart), Cermait (sweetest cat
ever), Love you all always CMTH
In memory of my Fur Baby Casey. I'll never stop
missing you. Merry Christmas in heaven. Nancy



In memory of Bucky Carr, may her spirit continue to
shine bright! - Gayle T.
Merry Christmas to my nieces Rain & Luna.
Love Aunt Aimee
In memory of all the furr babies at BCR that have
crossed over the Rainbow Bridge. God Bless you,
Alana and staff, for all that you have done and still
do for the cats. Merry Christmas to all. Vicki R.

Merry Christmas to Alana, the cats, supporters and
all the wonderful staff at BCR. You all are in my
prayers. Love Debbie & Brian.
Merry Christmas and Happy Winter Solstice to
all the BCR kittys, staff and their supporters.
Merry Christmas to BCRS from Sharon, Zoe,
Maggie, Lily & Little Mama!



In memory of all animals and hoping for a better
world for them.
Merry Christmas, Y! I thought you would like this
rescue - they do amazing things for cats! Love,
Steph, Jimmy, Ryan and Nathan.
My Grandma Vicky says BCR is amazing...I'm 9
months old and really love watching the kitties with
her...I have 2 cats, Sid and Hendrix who are my fur
babies...my Grandma Purdy's sisters..they don't like me
cos I chase them in my walker ha ha.. I never catch them
though. Happy Christmas BCR love Evie in the UK xx